Eccky Flirt, 2005
Eccky was created in August 2005 by Dutch developer Media Republic in association with MSN in the Netherlands. Eccky has characteristics of life simulation and virtual pet games. The gameplay of the first version of Eccky involved a virtual baby, or Eccky, which was born on the basis of information derived from both Eccky user players. Eccky used an AIML chatbot and MSN Messenger for chat between users and the Eccky baby. In 2006, Eccky became an independent company as a subsidiary of Media Republic.
Client: Woedend for Media Republic/MSN
Role: Sole programmer developing a mini-game for the Eccky network.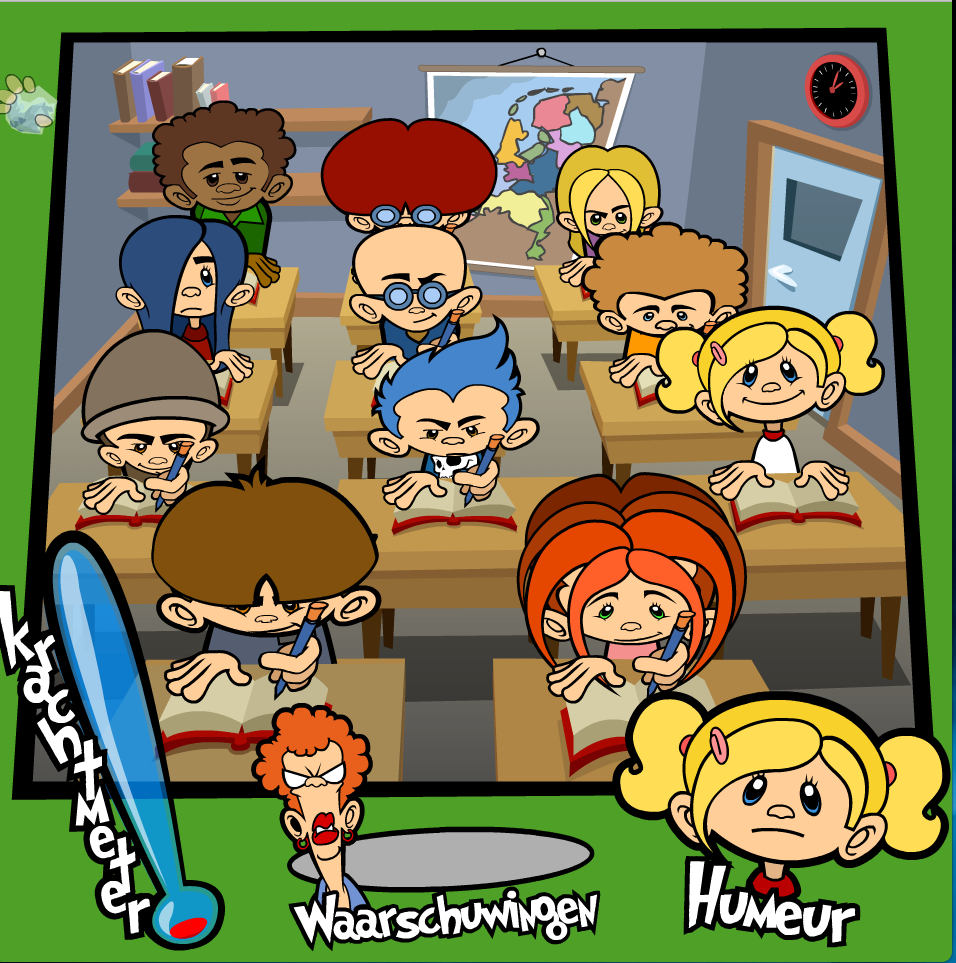 Translation: Eckky is in love!
Except that Eccky doesn't dare to tell the girl or boy that s/he has a crush on them.
You need to pass notes to Eccky's new friend telling him/her that Eccky likes them. But be careful, other the other kids in the class are trying to pester Eccky's heart-throb with their own teasing notes.
The game mechanic is note-throwing. The goal is to throw notes that land on Eccky's friend's desk, while also knocking knocking away the notes from the students.
The game is written in Flash, with live connections to the Microsoft Network (MSN) servers for Eccky's gender, appearance, and experience.